Open House- The Real Estate & Mortgage Show: July 7, 2018
Date Posted: July 9, 2018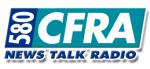 Adding a Home Equity Line of Credit (HELOC) to an existing mortgage will require an appraisal and legal costs in order to set up the additional product secured to the home. Depending on the lender, some lenders will take the mortgage and the line of credit and make one charge and other lender will leave the original charge as is and then add an additional charge to encompass the line of credit. You should not need to pay a penalty to break the mortgage as the mortgage should remain intact. A HELOC can be a very versatile product which allows mortgage holders to add a line of credit in combination with a mortgage component secured to the property. Often, the interest rates on these lines of credit are much lower than an unsecured line of credit given the home is used as collateral.
In the June, there was a 4.3% decrease in the number of sales. Residential sales dropped by 8% but the condo market increase by 11.5%. The average prices in the residential market increased by 3.4% whereas the average price condo market increased by 1.2%. The year to date average sale price of a residential property has increased 5.2% and 1.1% for condos. The west and the south end of the city have seen the largest increases in the sale prices. Manotick, Kanata and Barrhaven have seen the biggest increases in sale prices whereas the Hunt Club- Windsor Park area is seeing a slow down.
The next rate announcement from the Bank of Canada will be July 11. There have been indicators that the rates will be increased whether it will be on this announcement or the next release in September. When the prime rates move, it directly affects those with variable rate products. Over the last year, prime rates have increased by 0.75% and fixed mortgage rates have also kept on par with the increases as well.
Click here to listen to the full podcast.