Open House: The Real Estate & Mortgage Show January 13 2018
Date Posted: January 13, 2018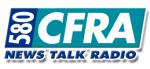 2017 ended on a high note with a 10% increase in the number of home sales and sale prices were up about 5.5% over the year in the Ottawa market.
The team discusses the average age of first time buyers in Ottawa which is around mid-to-late twenties. New stats are coming out that millennials are waiting until their thirties before purchasing their first home. Some of this stems from not wanting to take on the added responsibilities of homeownership.
The team has seen a change in these types of buyers who are now looking for homes they intend to stay in for longer periods in their preferred neighbourhoods. Many of the older buyers are looking for smaller homes with less work to maintain and this is a change you can see in the newer neighbourhoods that are building more compact homes.
Frank discusses the rate increases in the market which has really spurred customers to get their pre-approvals in place and these individuals are more active in moving on those lower rates by purchasing homes, refinancing or renewing prior to the rate expiry dates. Frank encourages getting an application in so that your Mortgage Broker can lock in a rate for you to hedge against rate increases.
Frank also mentions that Mortgage Brokers Ottawa has two provincially regulated credit unions that are using contract rates to qualify borrowers instead of the B20 guidelineswhich may increase purchasing power for some homebuyers. Your mortgage broker should be your first call when looking at your home financing.