Open House- The Real Estate & Mortgage Show: April 7, 2018
Date Posted: April 9, 2018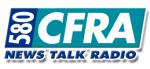 On this week's episode, Steve, Frank and Lisa talk about the inventory levels in the Ottawa market, brokers fees, and working with a team of professionals you can trust.
The residential market still has relatively low real estate inventory compared to other years. Buyers are now looking outside of their original geographic zones given the current market conditions. If you are looking to sell your home, now is the time to list your home at the right price. When looking to purchase a new-build home, using a realtor can help make decisions in terms of which lot to purchase and which upgrades will be beneficial in the long run. When looking on the outskirts of Ottawa on well and septic, the difference is made when the well and septic are in good working condition.
Frank discusses the difference between Mortgage Brokers. When working with a Mortgage Broker and obtaining traditional financing through 'A' lenders or traditional banks, there should NOT be a broker fee charged to clients. Customers should also not sign any confidentiality agreements with Mortgage Brokers. If you are doing your job as a Mortgage Broker, your clients will want to work with you.
Alternate deals will require fees to be charged. There are two types of alternate deals- Alternate 'A' lenders will generally charged a 1% application fee of which, half is paid to your Mortgage Broker for compensation. Private and 'B' deals will also charge a broker fee, which can vary, for the mortgage.
When working with a professional in the largest transaction of your life, if you are not comfortable within the first meeting, change who you are working with in the process.