CTV Morning Live: Mortgage Minute April 10, 2018
Date Posted: April 11, 2018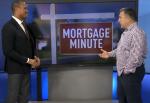 On this week's edition of CTV Morning Live's Mortgage Minute, host Henry Burris is joined by Frank Napolitano of Mortgage Brokers Ottawa discussing investment properties.
As mentioned in the segment, here are five areas to consider:
Employment: you want to make sure there are areas of high employment prospects as people generally want to rent close to where they work.
Location: consider the area when factoring in the amount of rent that you would be able to charge.
Cash flow: the goal is find a property that provides a neutral cash flow, meaning the rent you charge covers the expenses of the property.
Schools: if renting out a home, families may need to consider the proximity to schools or bus routes in the area for their children.
Amenities: Close to shopping or sport complexes or event a certain neighbourhood, people usually want to minimize driving time.
Click here to watch the full episode!
For more information and to speak with a trust Mortgage Broker, visit our team here!